Event Talk
---
Know of an event we should hear about?  Been to any that you can review for us?  Guests can tell us about them by replying to this post. Members can post directly.  Of course, posts should be Miata-event related!
The Management
---
Our first R&D of 2014 is history, and let me tell you, Big Hoffa's BBQ is excellent!
I won't try to detail our entire route because we took some 'scenic' turns due to a GPS on Meth.  Just let me warn you, if you are traveling from points South to Big Hoffa's in Westfield, IN, don't follow your GPS to Cicero!  Go to Noblesville first and then find Big Hoffa's on 800 E. Main St, Westfield, IN.
---
NOTE CHANGE OF MEETING PLACE!
On Saturday, April 26, we will meet at the McDonald's at 3000 East 10th St in Jeffersonville.  We will leave at 10:00AM and drive to Carmel, IN.  It will be about a three hour drive on the back roads so plan on getting back no sooner than 4-5:00. There will be a quick stop on the way up for a break.
The likely destination will be Big Hoffa's Smokehouse BBQ.
---
The club will have its first meeting of 2014 at 6:00PM on Wednesday, March 12, at our usual meeting place:
Logan's Roadhouse
5055 Shelbyville Road
Louisville KY, 40207

502-893-3884
502-893-3884
---
Here is a message from Steve Nielsen of the Utah Miata Club:
I belong to the Utah Miata Club and looking at your web site I thought you might be interested in an even we have this summer "Miata's in Bryce".
We should have 200 to 300 Miata's there and it should be a great time. The link for information is below and if you have any other questions please let me know.
http://www.utahmiataclub.org/miatas-in-utah–bryce-canyon.html
---
Drive with us Saturday the 15th of June and enjoy what I think is the prettiest town in Kentucky and back roads driving too!  We leave the Starbucks parking lot at 12605 Taylorsville Road near I-265 at 10:45 A.M.  (If you are arriving on I-265, take the Taylorsville Road exit and head West a little about 2 blocks the Starbucks will be on the right just past the Kroger etc.  There is an entrance road just past the Starbucks store.)  Of course you can just proceed out Taylorsville Road from J-Town and the Starbucks will be on your left.
---
Hello miata club,
I thought your club members might be interested in our upcoming open
track event at the Atlanta Motorsports Park May 24 – 25. It is open
to all makes and models. We are offering a 10% discount for anyone who
registers before 2/15/13. The flyer and more information is available
on our website: www.musiccitymustangclub.org
Thanks for helping to spread the word about our event.
Jeff
President
Music City Mustang Club
---
This article from Classic Motorsports Magazine was submitted by Michael Cowan.
FOR IMMEDIATE RELEASE

Contact: Andy Reid
Classic Motorsports magazine
(804) 400-6258
Andy@ClassicMotorsports.net
Historic Sportscar Racing announce David Hobbs to Be the Grand Marshal at the 2013 Classic Motorsports Mitty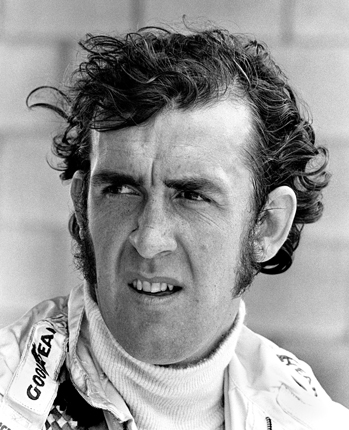 BRASELTON, Ga.—The Speedfest at the Classic Motorsports Mitty presented by Mazda, the oldest and largest historic car event on the East Coast, will return to Road Atlanta April 26-28, 2013. Sanctioned by the Historic Sportscar Racing Association, the 37th Mitty will bring together cars ranging from 1950s classics to current models.
Road racing legend David Hobbs will serve as the grand marshal for Speedfest at the 2013 Classic Motorsports Mitty Presented by Mazda. In addition, the event will feature the Can-Am cars that so many greats, including Hobbs, drove during the '60s and '70s.
Can-Am won't be the only showcased group, as the event's featured marque is MG. Event organizers have a challenge for MG and Miata owners: Who can put more cars on track during Saturday's lunch break?
About David Hobbs:
David Hobbs has three decades of international racing experience at all levels, from sports car and touring car racing to Indy car, IMSA, Can-Am, NASCAR and Formula 1 competition. He has participated in the Indianapolis 500, 24 Hours of Le Mans, 12 Hours of Sebring, 24 Hours of Daytona and the Daytona 500.
In 1971 Hobbs won the U.S. Formula 5000 championship for Carl Hogan by winning five of eight rounds. Twelve years later, he claimed the Trans-Am series championship.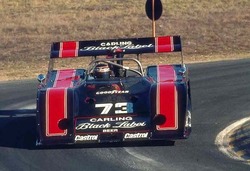 Thirty years ago, driving an outdated McLaren, Hobbs finished right behind the dominating Porsche 917/10s during the series' Road Atlanta round. At the end of the year, he was seventh in the championship behind five Porsches and a lone Lola.
Hobbs's Can-Am career included two other milestones: He drove Peter
Bryant's titanium Ti 22 as well as the Lola T310, the machine billed as the lowest
and widest car to ever run the series.
Since retiring from competition, he has been the American voice for Formula 1.
Starting this year, he will anchor NBC's coverage.
---
This article was sent by Michael Cowan.
Source: classicmotorsports.net

Apr 26 – Apr 28 at Road Atlanta, GA Road Atlanta has been home to the Classic Motorsports Mitty since its inception, and there's no better place or time to enjoy a motorsports daydream. Join us April 26-28, 2013, for a long weekend of action both on and off the track. HSR, handles the on-track action, while the Classic Motorsports staff organizes the infield festivities. David Hobbs, our grand marshal, has run nearly everything: Can-Am, Indy, Formula 1, Formula 5000, Trans-Am, NASCAR, IMSA GTP, (Read More)
---
Hi Everyone, and thanks so much for coming out last Saturday for the May Cars and Coffee event!! What a beautiful, fun filled day with so many things to talk about!
A huge thanks to everyone that came out and supported our cause, the coffee and great food along with your support helped us raise more money than we have at any Cars and Coffee event so far!
For those of you that did not make it out, We are proud to announce our NEW LOCATION for Cars and Coffee beginning in June. From now on, Cars and Coffee for Dystonia will be held in the Captains Quarters Parking lot off River Rd.
As you all know, Cars and Coffee is quickly becoming a very well know Car event in Louisville and amazing as it is, we have outgrown the Prospect Pointe parking lot. We have been searching for a new venue the past few months and while trying to keep this event convenient for all that attend, we were able to team up with Captains Quarters restaurant in the hopes of making the event bigger and better.
Beginning Saturday June 9th, join us at 5700 Captains Quarters Rd, on the river where we have access to the ENTIRE parking lot. Captains Quarters will be serving coffee and breakfast snacks all to benefit Jacob's Cars and Coffee for dystonia project. All proceeds from the event benefit the foundation we support, Bachmann-Strauss dystonia and parkinson foundation. (www.dystonia-parkinsons.org)
As we get settled in our new location, we have lots of fun ideas we plan to implement. We feel like this new venue will only grow with us as we continue to encourage Jacob to help fund a cure for Dystonia thru his passion of cars.
Please make sure to come out and help us celebrate our new location!
See you all June 9th 9-11am at Captains Quarters!
---
May 2012 Ride and Dine
Owensboro International BBQ Festival
The forecast for this trip was cloudy with a chance of heartburn.
Five cars met at the Thornton's on US31W south of the Gene Snyder Freeway junction for a trip to Owensboro, KY for the annual International Barbeque Festival.